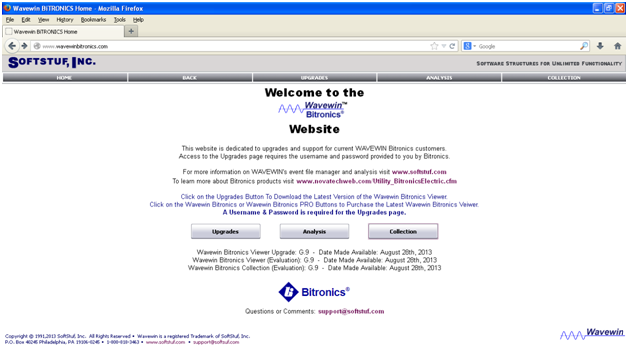 Wavewin Bitronics Device Manager Software
PUBLISHED ON Oct 01, 2013
Bitronics is offering a version of SoftStuf, Inc.'s  Wavewin Device Manager that works with Bitronics 70 Series Devices to automate and manage the retrieval of record files.  Versions are available to work with up to 50, up to 100, and up to 2000 70 Series IEDs.
An evaluation copy of the software can be obtained from www.wavewinbitronics.com by clicking on Collection and then selecting the Wavewin Bitronics Device Manager for download.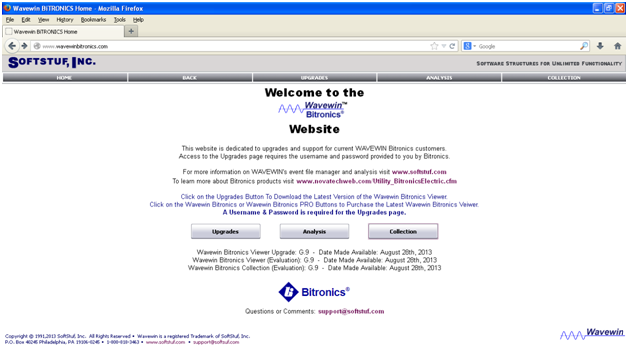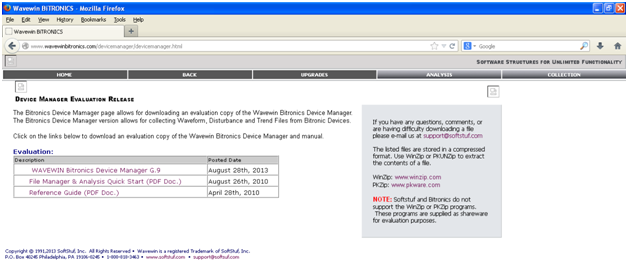 Once the software is installed, the user can choose to activate.  The user will be directed to a page in order to submit contact information and to select which software option they want, and this information will be sent to Bitronics to provide a price quotation.  Upon receipt of order, an activation code will be sent to the user to convert the installed evaluation copy into a permanent copy.
NEW VIDEO: A recording of a webinar to learn more about Wavewin Device Manager and how to obtain the software will be available on our site October 8th.