"Catalyst" Magazine Promotes NovaTech Automation's International Trade Relations
PUBLISHED ON Aug 08, 2013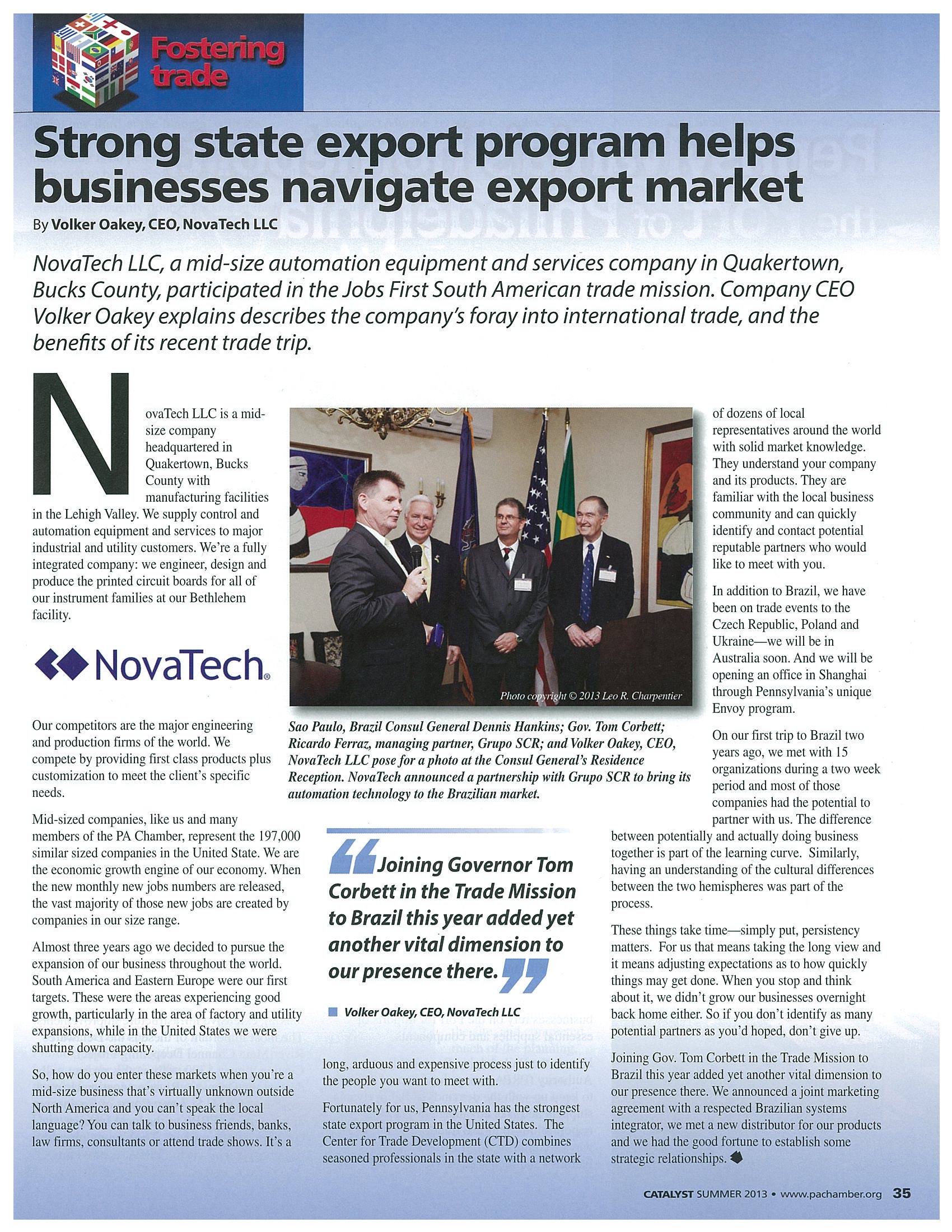 NovaTech Automation recently had the opportunity to accompany Pennsylvania Governor Tom Corbett, state officials, and representatives from 18 other Pennsylvania (PA) companies on a two-country, three-city trade mission to Brazil and Chile.  This mission was to explore new ways for PA businesses to expand the reach of their goods and services and help strengthen PA's trade relationships with other countries. NovaTech Automation's corporate headquarters are located in Quakertown, PA and a member of the Chamber.
Volker Oakey, CEO, NovaTech Automation, LLC  describes in the "Catalyst" Summer 2013 Issue NovaTech Automation's foray into international trade, and benefits of its recent participation in the Jobs First South American Trade Mission.  
"Joining Governor Tom Corbett in the Trade Mission to Brazil this year added yet another vital dimension to our presence there."
To read the full article, click here.
"Catalyst" is the magazine for Pennsylvania Chamber of Business and Industry.