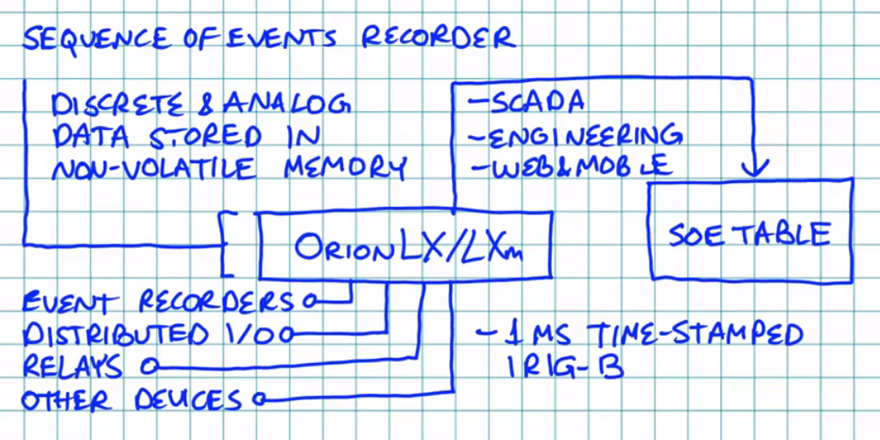 Using SEL® Fast SER Points in Sequence of Events Reports and DNP Conversion
PUBLISHED ON Jun 27, 2013
You can use SEL® Fast SER points in OrionLX SOE (Sequence of Events) reports.
"Fast SER" points are time-stamped discrete SER (Sequence of Events Recording) points generated by SEL® relays. When equipped with the SEL Master protocol, the OrionLX can capture theseFast SER points when they are automatically generated and sent out from the relay. Orion can archive these Fast SER points, along with other time-stamped points from DNP3 IEDs using the AAR (Alarm-Archive-Retentive) module and present all in a contiguous SOE report.
You can convert SEL Fast SER points to DNP3 points and send to SCADA.
Orion can also convert Fast SER points to time-stamped DNP3 points and present to SCADA. The protocol to capture Fast SER points is included in the OrionLX SEL Master Protocol (code #14) which also supports protocols for Fast Meter, Fast Operate and SEL ASCII. The retrieval of Fast SER points is interleaved with other SEL protocol commands over a single physical serial connection. Figure 2 (below) summarizes how SEL Fast SER points are processed.