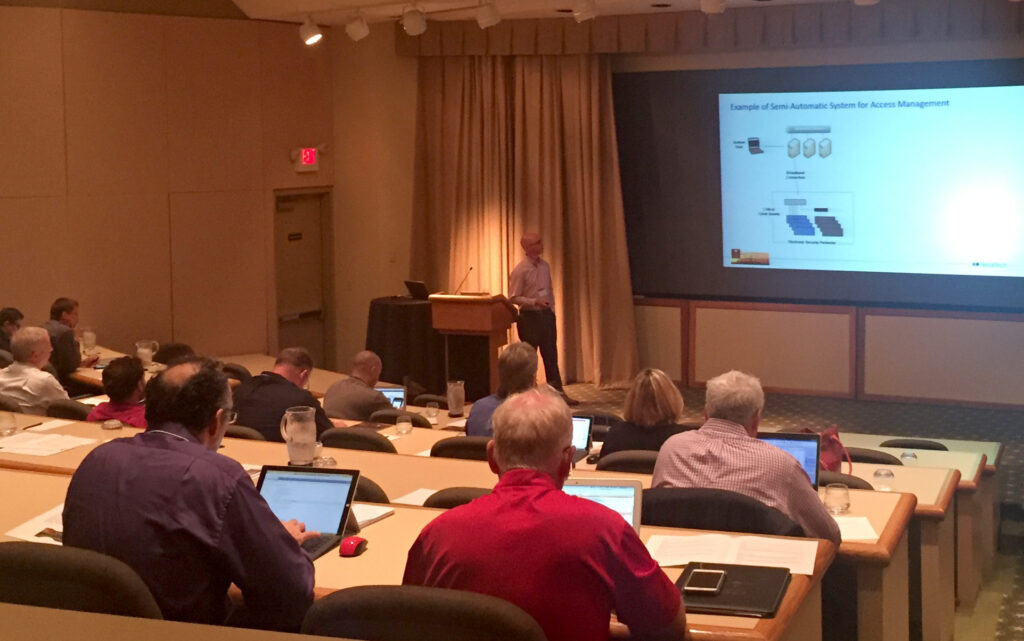 NovaTech Automation Featured at NERC CIP Cyber Security Summit
PUBLISHED ON Aug 10, 2015
NovaTech Automation's Sales Engineering Manager Jeremy Anderson presented on recent developments in NERC CIP compliance strategies at a recent Cyber Security symposium in Austin.  Topics in the presentation include:
NERC CIP Version 5: Quick Overview
The "Intermediate System" – Why Needed, and Design Suggestions
Reliable Broadband-based Networking System – Not an Option
The Importance of a Standards-based approach
Manual, Semi-Automatic or Fully Automatic Design?
Download and view Jeremy's presentation from the premium content section of our documentation library (registration or login required).
The conference was covered by Austin's KEYE TV station.  You can watch the news item here.