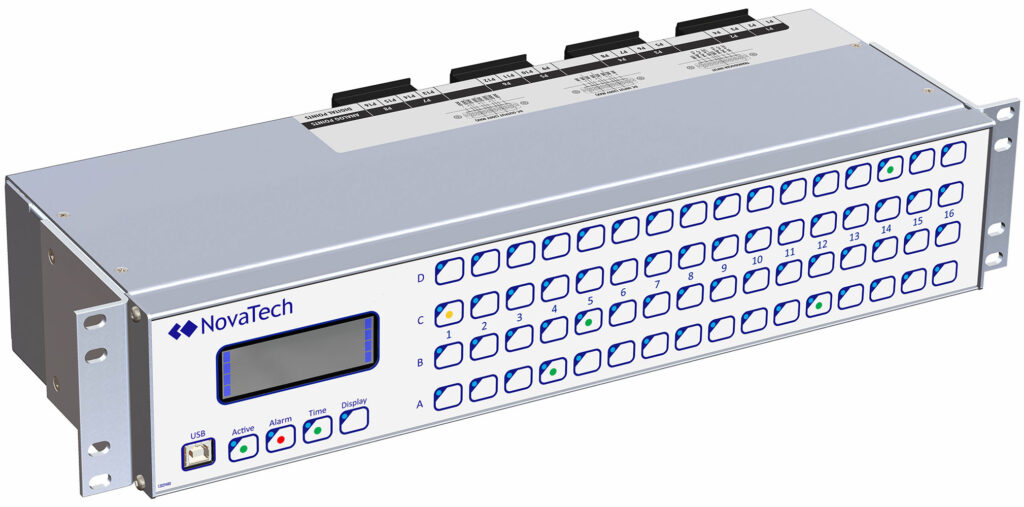 NovaTech Automation Orion I/O: The Least Expensive and Most Intuitive Substation I/O Yet
PUBLISHED ON Jan 25, 2017
QUAKERTOWN, PENNSYLVANIA – (January 25, 2017)
At DistribuTECH 2017, NovaTech Automation is exhibiting the new Orion I/O™ for substations. It delivers NERC CIP-compliant security, the highest I/O density (up to 64 in 2 RU) and the lowest cost per point (under $20).  Orion I/O is a member of the OrionLX™ family, which means the right combination of flexibility and ease-of-use.
The Orion I/O offers a unique visual display panel featuring a touch interface unlike any other I/O module. The front touch panel provides easy access to I/O card ID, point name, point state, event time, and time diagnostics.
"The Orion I/O builds on the strengths of the OrionLX's intuitive configuration of advanced technology and proven value to the user. This technology yields quantifiable return on investment with the lowest cost per point and time saved for training, configuration, and routine use," said Buz Zey, president of NovaTech Automation.
Come see us in person at Booth 1523 or contact Ray Wright by email at ray.wright@novatechweb.com or by phone at 610.442.8555 to set up an appointment during the show.
For more detailed information, please visit novatechwebdev.wpengine.com/orion_io