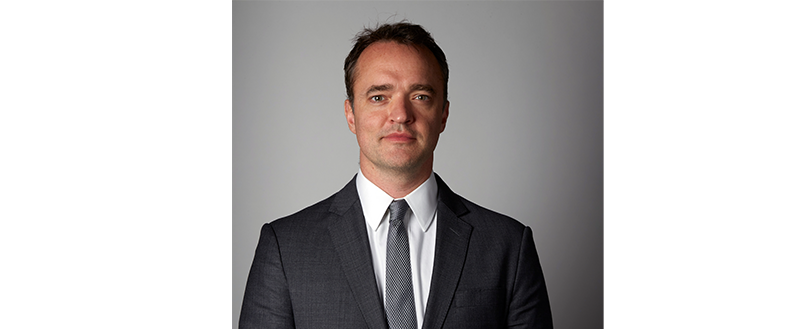 NovaTech Automation Appoints New CEO
PUBLISHED ON Mar 31, 2021
Quakertown, PA, March 31, 2021. NovaTech, LLC announced today that Conrad Oakey has been appointed Chief Executive Officer. Conrad will succeed Volker Oakey and assume responsibilities on March 31. Volker will continue as Chairman of the Board of Directors to ensure an effective leadership transition and focus on long-term strategies.
Since 1979, Volker has owned and led NovaTech, including acquired companies GSE Systems (2003) and Bitronics (2008). For 40 plus years, NovaTech has provided best-in-class automation solutions for electric utilities and process manufacturers worldwide. NovaTech recently implemented changes to integrate the Power and Process Divisions, increasing its ability to sell across traditional market segments. These modifications will streamline internal operations, encourage innovation, and offer more complete solutions to meet customers' needs.
"With these changes, the time to introduce a new CEO felt right," said Volker Oakey, NovaTech's Chairman of the Board. "We have a strong and energetic group of leaders. Conrad has been preparing for this for most of his life. I could not be more proud to make this hand off. I am confident and excited about the future of the company."
Conrad has been associated with NovaTech since he was a boy, and for 23 years, he has held a variety of positions and grown along with the business. This personal and professional connection makes him uniquely qualified for the role of CEO.
Early in his career, he was instrumental in developing NovaTech's digital presence, creating a modern website representing its three core product lines. He has helped establish succession planning, increase media presence, and deliver new product and service concepts. Conrad has also served as the Director of Corporate Strategy and held several Marketing Communications roles. Since 2018, he has been NovaTech's Vice President of Strategy & Communications. Most recently, Conrad was the primary architect for NovaTech's corporate strategy, which he will use as a foundation to prioritize forward-looking economic, environmental, and technological initiatives.
"I'm honored to lead the business that my father and his colleagues have built. I want to credit my father for his accomplishments," said NovaTech CEO Conrad Oakey, "and for mentoring me in preparation for this role. I commit to carry forward his legacy and accomplishments while ensuring that we are flexible and responsive to the present, dynamic realities of our business. We are going to lean heavily into innovation for growth. I will work with leaders at every level to generate innovative products, streamline processes, grow into adjacent market segments and geographies, and recruit and develop world-class talent into our NovaTech family. What stays the same is our commitment to NovaTech's core values, employees and customers."
Conrad received a dual B.A. in Chemistry and Studio Art from Williams College in 1998. In 2013, he received an MBA from Duke University, Fuqua School of Business.