Cloudy but Perfect…NovaTech Automation Habitat Build Day
PUBLISHED ON Oct 15, 2012
On Saturday, August 25th a group of NovaTech Automation employees and friends met for A Team Build Day with the Habitat for Humanity of the Chesapeake.  The forecast called for rain throughout the day but all volunteers came ready for a full day's worth of work.  And even though it was very humid and rained lightly at times, the cloud coverage kept the sun from beating down on the volunteers which made it much more enjoyable and a perfect day to work outdoors.
The volunteers had been advised that this was not going to be a typical Habitat restoration project, but instead, the focus would be to set up the site for future volunteers and contractors at the Orchard Ridge Project.  Currently in the very early stages of development, Habitat expects to build 30 townhouses over the next two years at this one location.  BUT, all hope was not lost for those that wanted to build something – they needed a storage shed to house supplies.
After a brief overview on the history of Habitat and "extensive" safety instructions, the group was told about all the tasks Habitat expected to be completed that day: build a storage shed, move and spread several tons of gravel, paint entrance signs, move fencing, organize a storage unit, build a staircase banister, create a picnic area, and beautification of the site. The tasks were divvied up and all volunteers got to work with their tool belts, shovels, rakes, saws, paint brushes, hammers, and gloves.
By lunch time everyone was very tired and desperate for some rest but there was a catch before going on break – the picnic benches had to be moved to the permanent volunteer area.  Turns out picnic benches are heavy, who knew.  A visit to the local McDonalds also provided essential relief – ice cold drinks and caffeine.  Lunch was a much needed break and re-energized the group to complete the remaining afternoon tasks.
What seemed like an overly optimistic list of jobs earlier in the morning was completed by the end of the day and soon it was time to pack it up and move out.  Mission accomplished – help the community, learn new skills, meet new people, and have fun with coworkers and friends.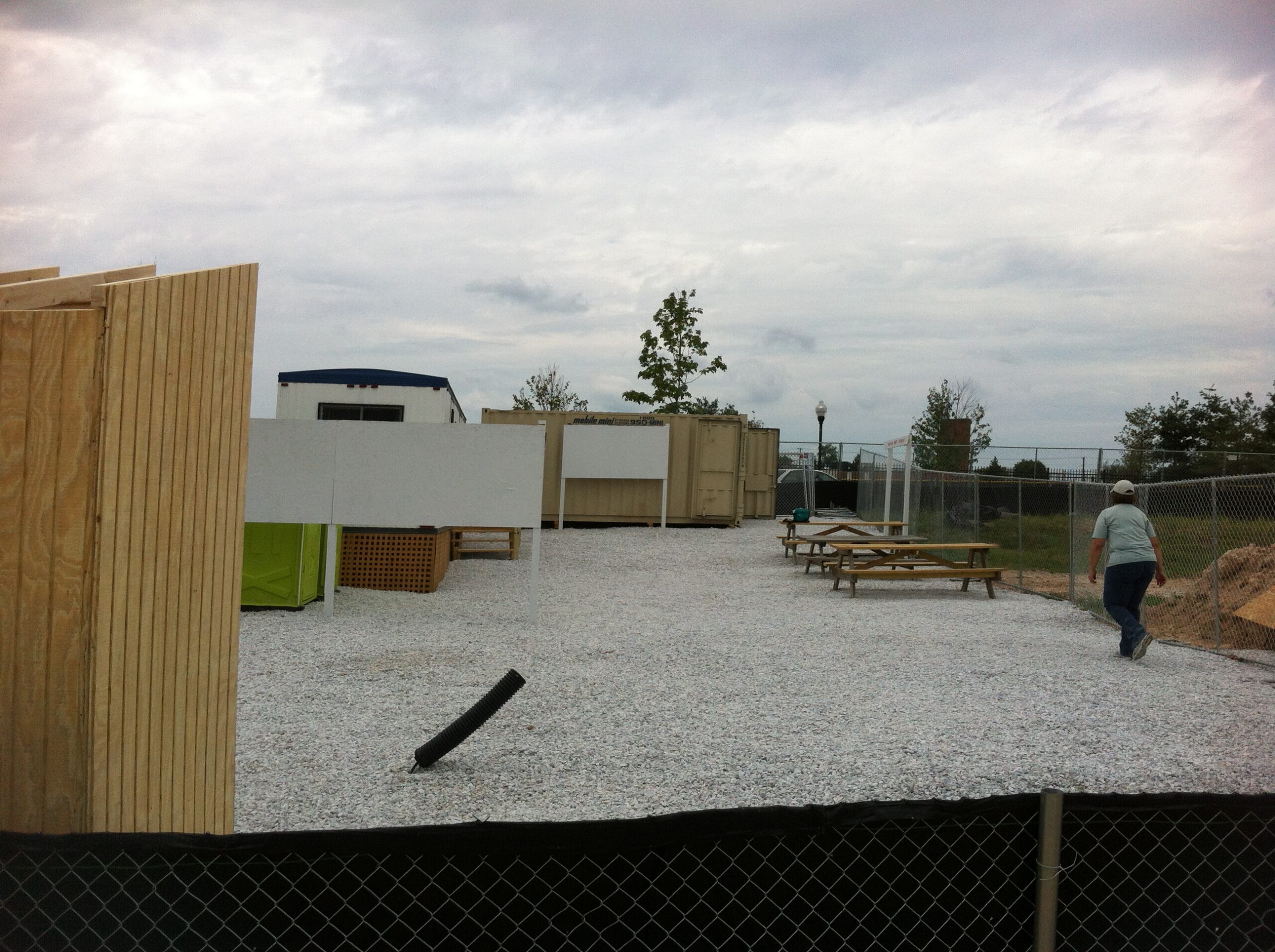 Habitat for Humanity has built more than 500,000 houses, sheltering more than 1.75 million people in more than five continents and 3,000 communities worldwidE.