No Annual License Fees
WEBserver SCADA is provided with a lifetime usage license. No annual licensing fees. Period.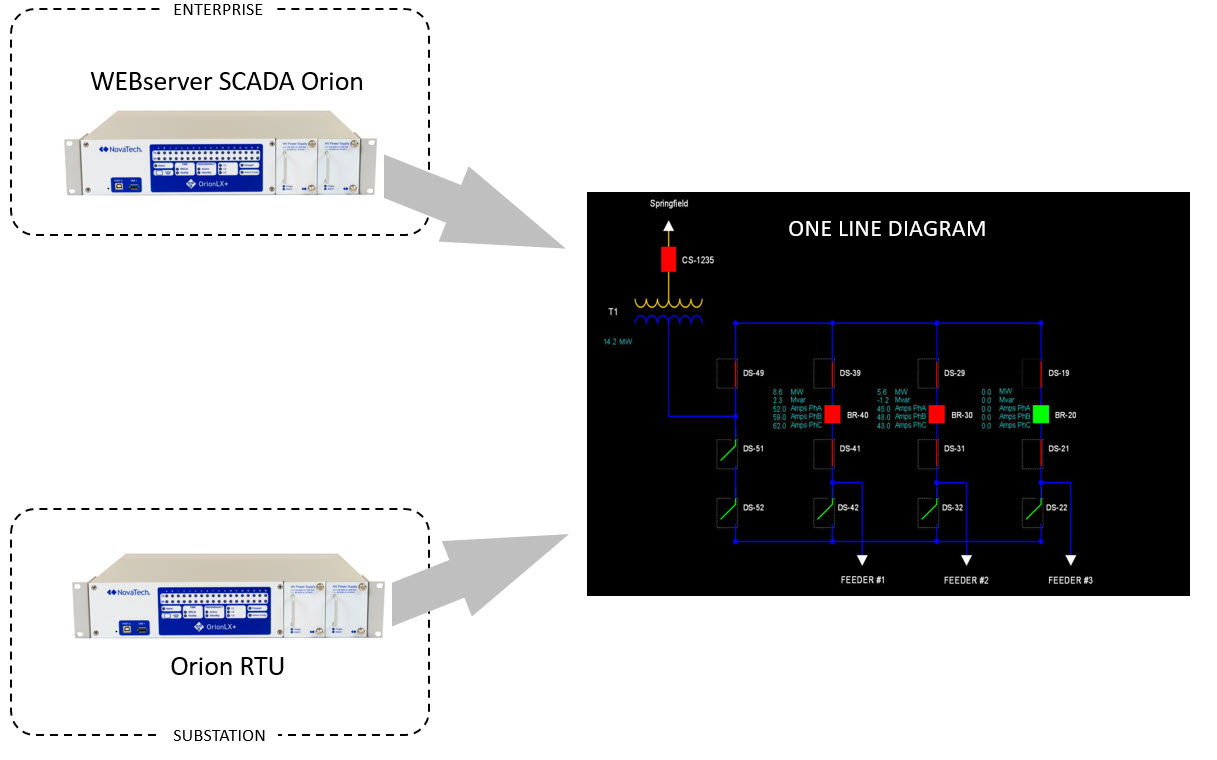 View SCADA data from any RTU in any substation
OrionLX+ Substation RTUs can be equipped with a monitor to enable viewing of SCADA webpages for your entire system from any substation Reason: The Orion RTUs and the Orion WEBserver SCADA platforms are the same.

Scalable
With WEBserver SCADA, you can start with a small, basic SCADA system with just one or two of your more important substations, and then add in more later. With each added substation RTU, you can just map in the new points, add the one-line diagram and any new IED faceplates, and add new alarm and archive points.

Modular Software Features
Modular WEBserver SCADA software features can also be added at any time, such as:
-emailing out alarms and SEL® event reports
-generating power usage, min/max and outage reports
-adding in MultiSpeak protocol to hand off data to Outage Management Systems
-adding in ICCP protocol to communicate with other SCADA/EMS systems.

Contact us
Long Life Expectancy
The WEBserver SCADA system is hosted by the same Orion Automation Platform that servers as your substation RTU. Orion is a secure, rugged platform designed for a minimum service life of 15 years and minimal patching (average one to two per year). Conventional PC-based servers would require at least one or two hardware upgrades over 15 years as well as dozens of patches per year.

Contact us
"That's what I call listening to customer needs!"
Get in Touch
Call us at 844.NOVATECH or through the following methods: