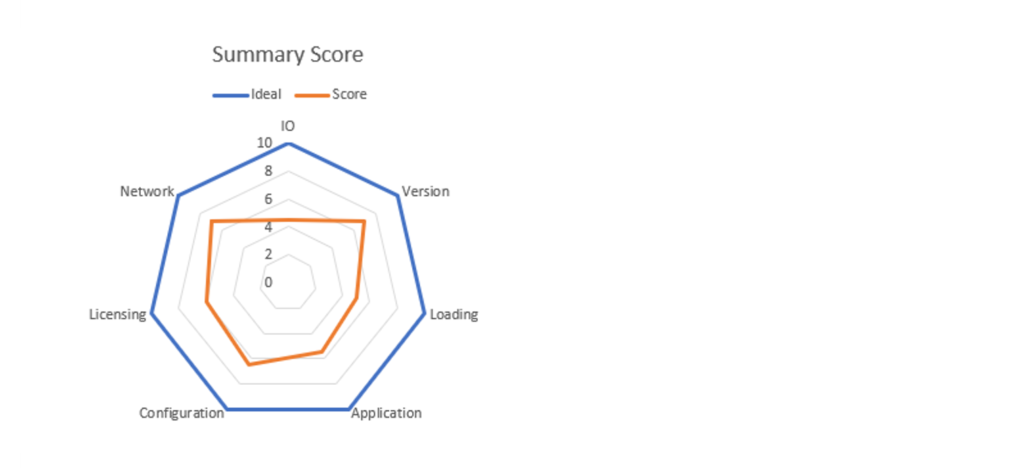 System Lifecycle Assessments Reduce Risk and Improve Return On Assets
PUBLISHED ON Aug 13, 2019
NovaTech Automation introduced Reliability Centered System Life Planning (RC-SLP) in the early 2000's as a way to help customers audit, assess, and plan the future of their D/3® Control System. The summary Assessment report provides a prioritized roadmap of risk mitigation, process optimization and system migration, all with the goal of extending the life and return on assets.

Beginning this year, NovaTech Automation expanded the RC-SLP program to support assessments for competitive automation platform including ABB, Emerson, Honeywell, Rockwell, Siemens, and other legacy automation platforms. The platform-agnostic System Lifecycle Assessment, including the Assessment Score of the seven aspects of the existing automation system (example shown in the image), has been well received by several customers, who are finding the assessment extremely beneficial to prove out the ROI for everything from maintenance planning to project justification for system upgrades, migration and/or legacy replacement.

"Our customers value the comprehensive nature of the report, especially the executive summary that includes a gap analysis outlining a prioritize list of recommended actions to ensure safe, secure and efficient operation. We've recently completed several assessments across a wide range of systems, companies and industries, each dealing with a unique set of challenges and requirements," commented Jean Bandy, General Manager and VP Process Operations.