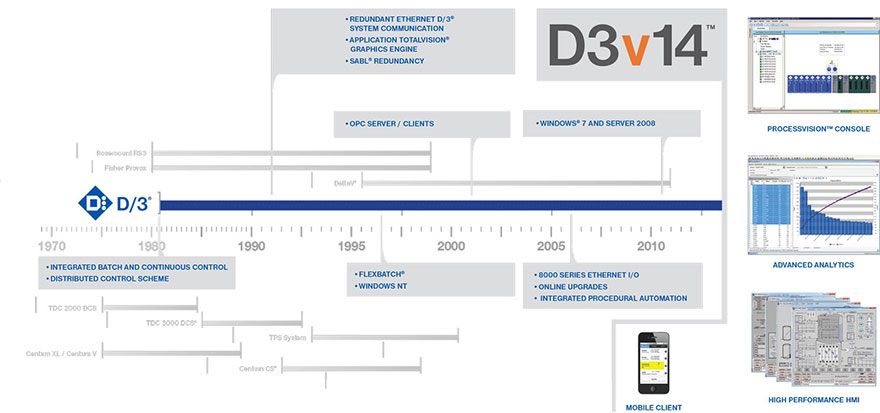 Southern US Business Wins
PUBLISHED ON Mar 25, 2011
Several NovaTech Automation customers in the Southeast have taken  advantage of the new D/3 Version 14.0 software and its ability to run on Microsoft's new O/S platforms.
Customers in Spartanburg, SC, recently upgraded all four of their D/3 Systems, two of which were performed while the plant was  running, minimizing production downtime was possible using  NovaTech Automation's Online Upgrade technology.
John Bugbee and Bill Scott at Mosaic Bartow also used the D/3 Version 14.0 upgrade as an opportunity to migrate all of their existing DH+ I/O to Ethernet I/O, using Ethernet/IP protocol.  This upgrade at Mosaic was also done using the NovaTech Automation online upgrade technology to keep production running as much as possible during
the change out.
Another D/3 Version 14.0 upgrade at a facility in Shelby, NC, eliminated outdated and hard to find PC hardware and was a good reason to renovate the Control Room. Operators love the new furniture and a fresh coat of paint with their new D/3 features.
All of these D/3 Users are willing to discuss their successful upgrades with other D/3 Users. For more information, please contact chris.gepfert@novatechweb.com
Huntsman Chemical
NovaTech Automation will soon commence work on the Short Path Distillation Project with Huntsman Chemical in McIntosh, AL.  This project coincides with a multi- million dollar award to upgrade the D/3 System to Version 14.0.  This upgrade is the first phase of a DCS improvement program that will replace the existing 16000 and Quantum I/O with NovaTech Automation's 8000 Series Ethernet I/O.  The Short Path project will lead to additional D/3 projects over the next two years.
To find out more, please email dan.ducote@novatechweb.com