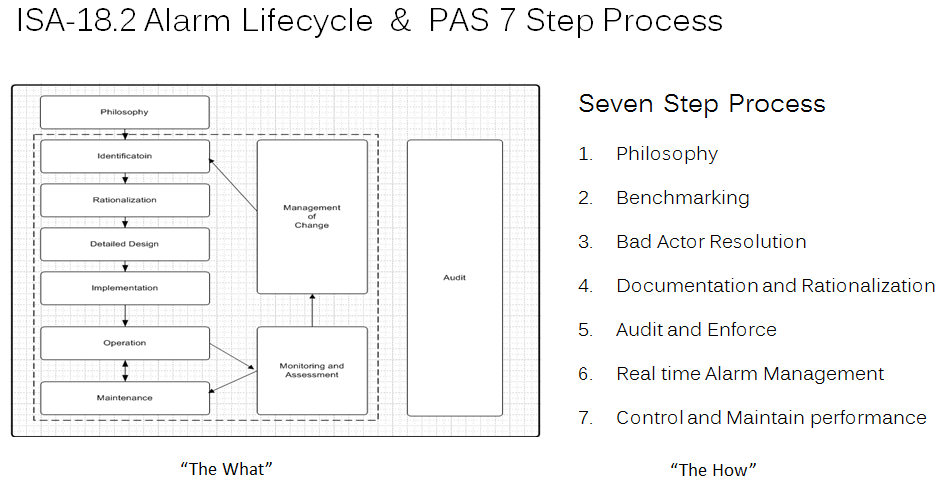 PAS PlantState Suite NovaTech Automation Import Library Version 2.1.0.9
PUBLISHED ON Nov 13, 2014
NovaTech Automation and PAS are pleased to announce the release of Version 2.1.0.9 of the NovaTech Automation Import Library for the PAS PlantState Suite (PSSTM) Alarm Management product.
This release enhances the integration of the PlantState Suite engine with the D/3® DCS.  Along with meaningful speed and performance improvements, this release provides a number of new features to facilitate a richer alarm management experience.
Version 2.1.0.9 improves the breadth of D/3 alarms, messages and events imported and managed by the PSS engine.  The PSS reporting mechanism is more comprehensive with respect to D/3 system, operator, and engineering activity. Users can design reports with new filters that expose more granular D/3 parameters, information and activities.  PSS is now able to use the D/3 SQL alarm databases as a data source in addition to the traditional D/3 Alarm History Files.
Alarm categorization has been improved to enhance the accuracy of alarm analysis, bad actor resolution and reporting. The following list highlights some of these improvements:
1. Improved categorization of operator console activity
– PVN, TotalVision, and ProcessVision combined for an EPN
2. Improved digital alarm categorization (DIN, DOT, DGR, DEV)
– Time in Alarm for DIN/DOT
– All Status and Multiple Status for DEV
3. Improved categorization of SABL messages and information
– SABL variables, sequence units and print statements
4. Addition and categorization of NovaTech Automation utility modification messages and information
– Mod, WinMod, D3 Client, OPC Client
5. Addition of critical alarm priority (CRTPRI) and non-critical alarm priority (NCRPRI) field
6. Improved categorization of suppressed alarms
In addition to alarm import and analysis enhancements, this release includes OPC interface improvements to enhance the performance of the PAS ControlWizard and TuneWizard packages.  These packages now monitor and tune D/3 PID and PRF blocks more effectively.
Finally, the Documentation & Rationalization and Audit & Enforce packages are enhanced to include more capability with respect to D/3 custom fields and the addition of any "Tag.Parameter" to the PSS Audit & Enforce engine.
SOFTWARE COMPATIBILITY
This PSS NovaTech Automation Software Import Library (Version 2.1.0.9) is available to all customers on support contract with PAS and requires PSS V7.3 and higher. This software was tested and is certified for use with D/3 V14.1-1 and V14.1-2.
TO ACQUIRE AND INSTALL SOFTWARE
Please download software from the PAS Customer Care Portal or contact Customer Care at RapidSupport@PAS.com. You may view PAS Technical Updates page to view the latest information regarding all PSS releases.
PROCEDURE TO APPLY NEW INTERFACE VERSION:
1. Stop the PSS services on the PSS Application Server.
2. Move the ImportLib_NovaTech Automation.dll file in the PSS Core Applications/Imports folder on the PSS Application Server to another location. Do not just rename the files and leave them in that folder.
3. Place the ImportLib_NovaTech Automation.dll release file in the PSS Core Applications/Imports folder on the PSS Application Server.
4. Start all services that were stopped in step 1 on the PSS Application Server.
Contact NovaTech Automation product support at 1-800-253-3842 if you would like help performing this upgrade.