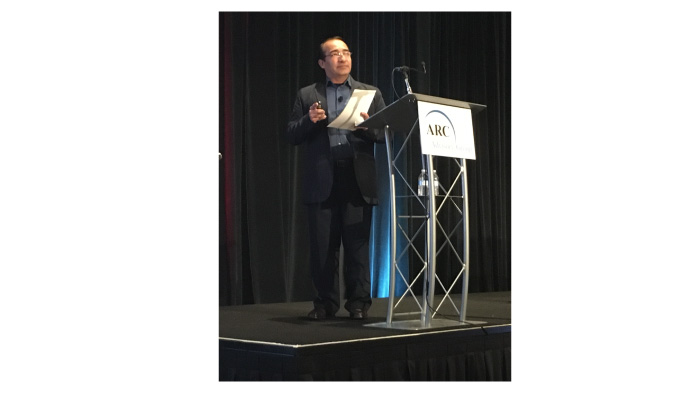 NovaTech Automation Participates on Panel at 2016 ARC Industry Forum
PUBLISHED ON Feb 12, 2016
DAK Americas presents case study highlighting NovaTech Automation's successful upgrade of a 20-year old control system at a PET resin plant in Mexico.

QUAKERTOWN, PENNSYLVANIA – NovaTech Automation, LLC recently participated in the annual ARC Industry Forum in Orlando, Florida. NovaTech Automation customer Emilio Paramo, Manager of Systems and Telecommunications for DAK Americas – Mexico, presented a case on aging control systems and improving business performance through innovative solutions. The DAK presentation addressed one of the most critical issues facing end users, as there is an estimated $65 billion worth of process automation assets nearing end of life according to ARC1.
With the theme of "Industry in Transition: Navigating the New Age of Innovation," the event brought together over 700 leaders from within the process, oil and gas, power, food and beverage, life sciences, and automotive industries. The Forum was an opportunity to show industrial companies innovations in smarter products, new service and operating models, new production techniques, and new approaches to design and sourcing.
During his presentation, Paramo discussed DAK's control system challenges, vendor evaluation methodology, NovaTech Automation D/3® solution, and results. Further, Paramo commented, "NovaTech Automation was the only company that could commit to completing the installation in less than a week while meeting all of our technical and operational requirements." The recent upgrade to the latest version of D/3 hardware and software ensures that the facility can continue to meet the growing global demand for its resins for the next 20 years.
To learn more about how NovaTech Automation optimized DAK's control system, providing immediate benefits,  view Paramo's ARC Forum presentation, "Value Driven Control System Migration" on NovaTech Automation's website here.
1 ARC Advisory Group, "Distributed Control Systems Worldwide Outlook," 2014
About DAK Americas LLC
DAK Americas (www.dakamericas.com), headquartered in Charlotte, NC, is wholly owned by Alpek, S.A.B. de C.V. of Monterrey, Mexico. DAK Americas is comprised of five business units: Polyethylene Terephthalate Resins (PET), Polyesters Staple Fibers (PSF), Monomers/ ingredients (TPA/PTA), Specialty Polymers and Green Polyester. DAK is one of the largest integrated producers of PET resins in the world and the main producer of polyester staple fibers in the Americas. DAK is focused on the future with numerous Sustainability initiatives across its businesses.
About NovaTech Automation
NovaTech Automation is a producer of automation solutions for the process and electric power industries. Our products and services simplify complexity, reduce risk and extend the capabilities of the engineers and organizations making the world's power grids and essential process industries more reliable, efficient, sustainable and secure.
Our industry-leading power measurement, substation automation and process control solutions are used by hundreds of U.S. utilities and numerous Fortune 100 process manufacturers worldwide.
In applications ranging from power generation to agriculture, biofuels, brewing, specialty chemicals and pharmaceuticals, our solutions emphasize open standards, ease of deployment and the integration of existing assets.
###