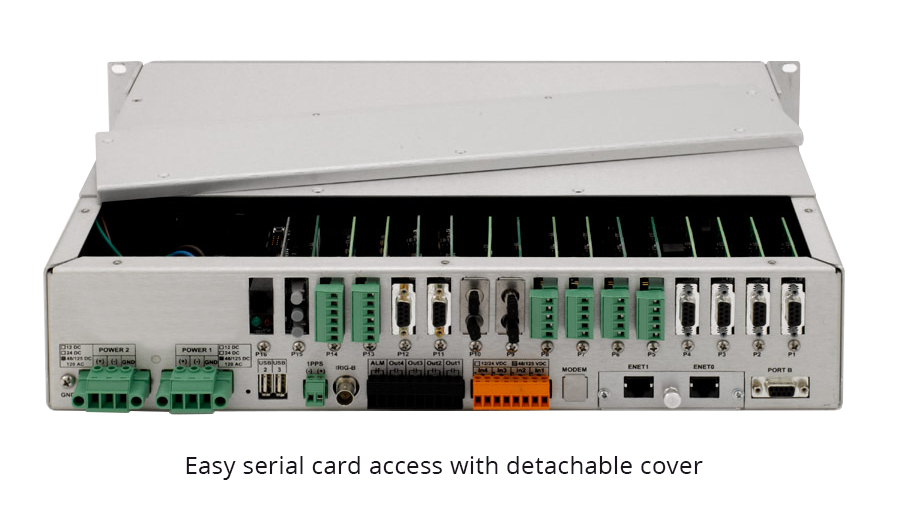 Orion Split Cover Provides Easy Access to Swappable Communications Cards
PUBLISHED ON Sep 15, 2010
Users like the field-removable serial communication cards in the Orion5r/OrionLX, but have been requesting a simplified method to install and remove the cards when Orion is mounted in a 19" enclosure with other IEDs mounted above. The new Orion split cover design addresses this request.
When the IED mounted above the Orion is approximately 8.8" deep or less (the Orion DDIO, Orion DCIO and most relays are shallower than this), the short section of the split cover can be removed, facilitating access to communications cards and enabling Orion to remain mounted in the panel. The split cover design will be shipping on all Orion5r/OrionLX units within the next two months. Split covers can also be ordered for existing Orions.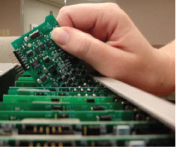 Please contact BJ Weil at 913.451.1880 for details.