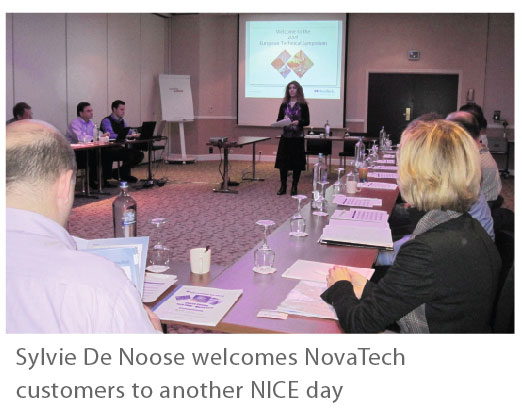 International Customers Enjoy a NICE Day
PUBLISHED ON Dec 16, 2009
The Second NovaTech Automation Intenrational Customer Event Day Highlights New Releases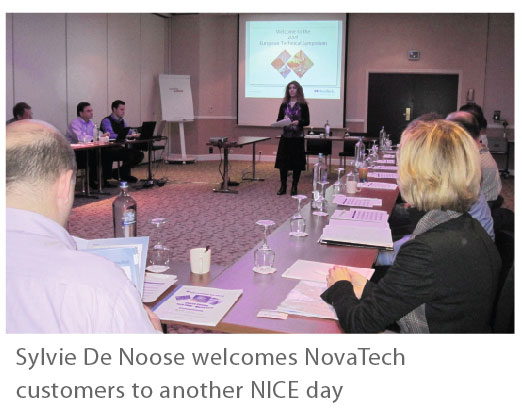 The second annual NovaTech Automation International Customer Event (NICE) Day was held on December 9, 2009 at the Crown Plaza Hotel in Brussels Belgium.  "It was a great opportunity for our new process marketing team of Joe Shingara and Chris Kourliouros to meet with customers and get a first hand understanding of the issues facing NovaTech Automation's international customers," noted Sylvie De Noose.
The event was well attended and brought together NovaTech Automation customers and a number of our Automation Engineering partners. Attendees participated in lively discussions related to the following topics:
• NovaTech Automation Corporate Overview
• Product Updates
• D/3 Features (version 12.0 through 14.0)
• FlexBatch® Version 4.2
• 8000 Series I/O Overview and Features
• Conductor™ Energy and Asset Management Solutions using AspenTech® APC technology
• Process Optimization with your D/3®
• Achieving D/3 Effectiveness
The marketing team shared a wide variety of information related to NovaTech Automation product and service offerings.  The team conducted live demonstrations of several new products, including the Web Enabled Console, D/3 Loop Optimizer product, and WINSSD SABL program debugger.  Furthermore, the team gave numerous demonstrations, examples, and tips related process and application optimization, simulation, and visualization. All demonstrations were well received and many customers reflected that the day was well spent and extremely beneficial.
Finally, customers presented their issues and ideas for future enhancements, product direction, and standards compliance.
NovaTech Automation will work to address these issues and needs as quickly as possible, and continue to strengthen our partnership with our valued international customers.
Our thanks to all who participated and helped make this a truly memorable NICE Day.