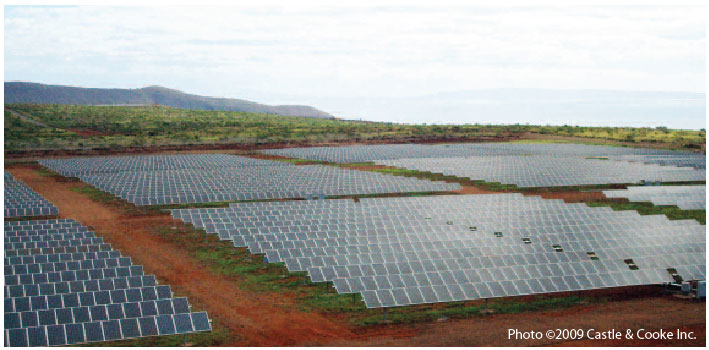 Enabling Distributed Renewable Generation with Orion and Bitronics
PUBLISHED ON Mar 16, 2009
Largest Solar Array in Hawaii, Denmark Wind Farms Among Completed Projects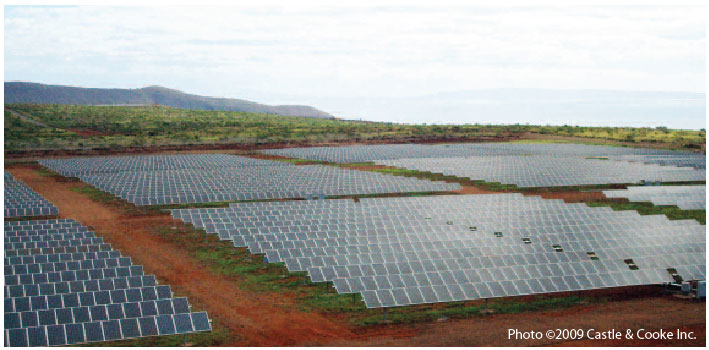 The Orion Automation Platform and Bitronics 70 Series IEDs are seeing widespread use in the integration and control strategies of a number of ambitious solar photovoltaic (PV) and wind projects.
The Orion Automation Platform is being used to handle communications for the largest solar PV array in Hawaii on the island of Lanai (pictured above). The solar PV installation is owned by Lanai Sustainability Research, LLC, which was organized by Castle & Cooke Inc.  Castle & Cooke owns approximately 98 percent of the Island of Lanai, including two luxury hotels and a championship golf course.
The 1.2-megawatt La Ola Solar Farm includes 7,400 tilting photovoltaic panels (provided by Sunpower® Corp) over ten acres, and is expected to supply up to 30 percent of Lanai's peak daily demand over the Maui Electric grid. The panels can be remotely controlled by Maui Electric and tilt with the sun for 25 percent more efficiency than if they were fixed.
The project is part of a long-term plan to power the island entirely with renewable energy by 2020, and to inspire other islands in the state to reduce their $7 billion annual dependence on foreign oil. Lanai is also the site of a proposed wind farm that would transfer up to 400 megawatts of wind power via underwater cable to Oahu.
Orion is also seeing service as a flexible RTU in dozens of North American wind farms, making power system data available to connected utilities, regional authorities and owners.
In the words of David Moraes, Senior Design Engineer for TRC, an engineering, consulting, and construction management firm, "[A] wind farm [is] a complex project, with many different devices, connections and services… and the Orion was able to handle everything."
The Bitronics M571, meanwhile, has been heralded as "an ideal measurement and control node for integrating distributed intermittent renewables like wind," by Spirae CTO Oliver Pacific.
Spirae uses measurements from the Bitronics 70 Series IEDs to enact high-speed frequency and phase matching control strategies for wind farms connecting to the DG-saturated Denmark power grid. Oliver continues, "Its 4ms measurement response time, integrated I/O, and simultaneous communications to multiple masters are uniquely suited to the high-speed control of wind turbines, feeders, and other smart microgrid components."
NovaTech Automation is proud to enable such state-of-the-art renewable energy and distributed generation applications. With a growing portfolio of these and other sustainable energy projects, and immediately deployable Smart Grid technologies like the Orion DA-Master, NovaTech Automation will play a significant role in the evolution of energy delivery.
NovaTech Automation customers interested in jointly pursuing grants for Smart Grid and sustainable infrastructure pilot projects and educational simulators are encouraged to contact NovaTech Automation VP Marketing Ray Wright at raywright@novatechweb.com.