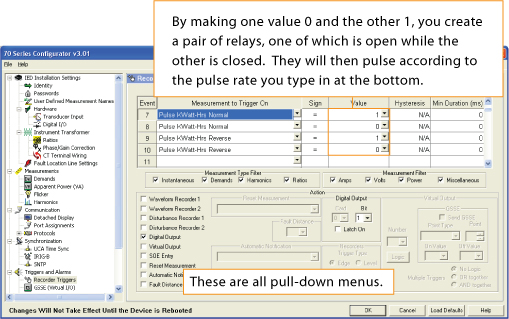 Configuring 70 Series digital outputs for KYZ
PUBLISHED ON Dec 16, 2009
Q: How do you configure Bitronics 70 Series digital outputs for KYZ?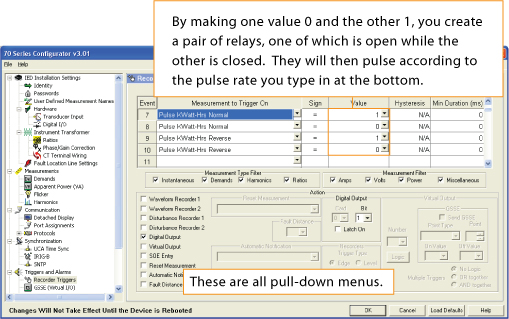 A: Go to Recorder Triggers page in the Configurator to set up the contacts, but don't forget to enter the CT and PT ratios on the Ratios page and the pulse rate on the Digital I/O page.  Configuring settings on other pages may also be required depending on what else you will be doing with the device.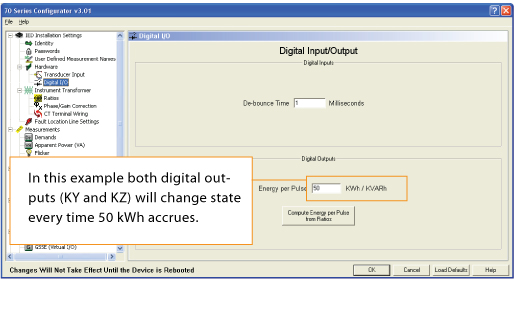 Got a tough question on the application of Bitronics instruments?  Submit your questions to bryan.gehringer@novatechweb.com and we'll select one to answer every issue.