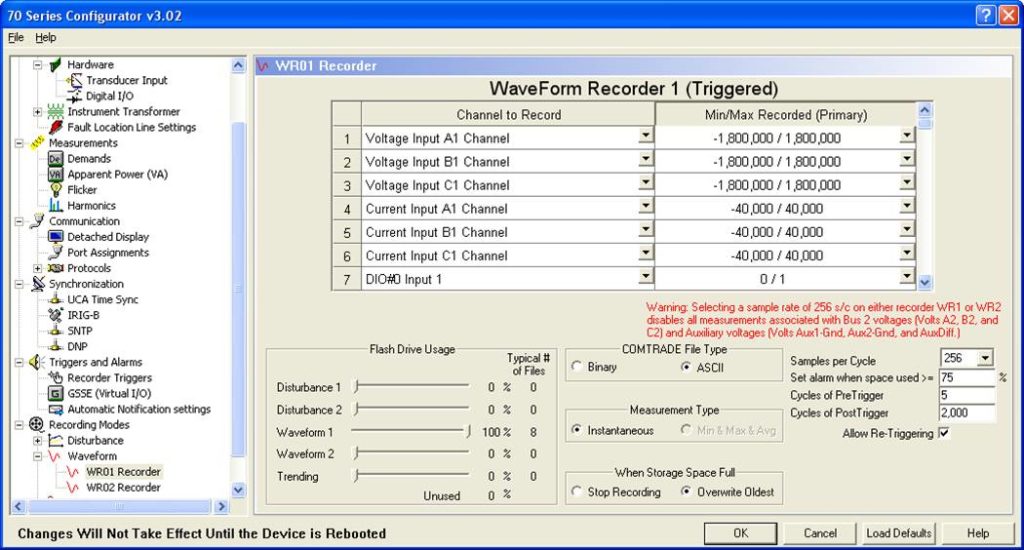 Updated Bitronics 70 Series Firmware
PUBLISHED ON Dec 17, 2009
New Features Include Faster Response, Better Accuracy, Extended Recording Time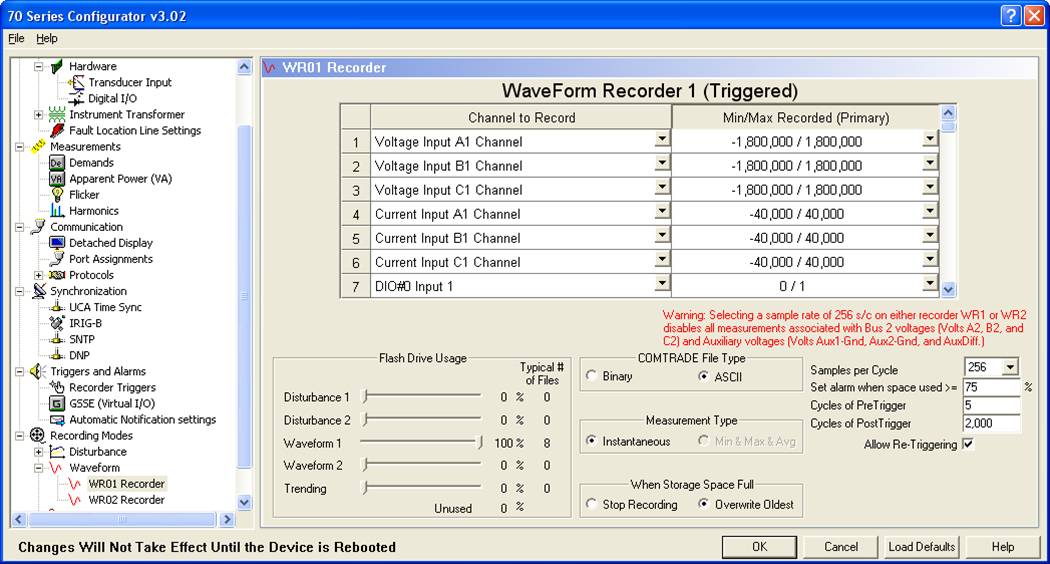 A new version of 70 Series firmware, v3.02, was released October 7.  The firmware changes were relatively minor, so there are no changes to the part number and the latest version will continue to be designated by the suffix 'C' in the part number.  The new features of the firmware include:
Easier Setup
The distance-to-fault function in the Configurator no longer requires the use of the disturbance recorder and required measurements are automatically entered when the Fault Distance selection is made on the Recorder Triggers page.

Faster Response Time
The P40 transducer input module and the transducer input option for the M57x (TI4) can now be set at 100ms down from 500ms.
Improved Frequency Accuracy
The M87x now has .001Hz accuracy, a tenfold improvement on the previous .01Hz.
Enhanced Reliability
BiView software has been improved to work more reliably with modems.
Better Recording Performance
Waveform recording duration has been extended from 999 cycles to 2000 cycles (just over 30 seconds).

Software Options
User can select either the tab or the tree view in the Configurator.