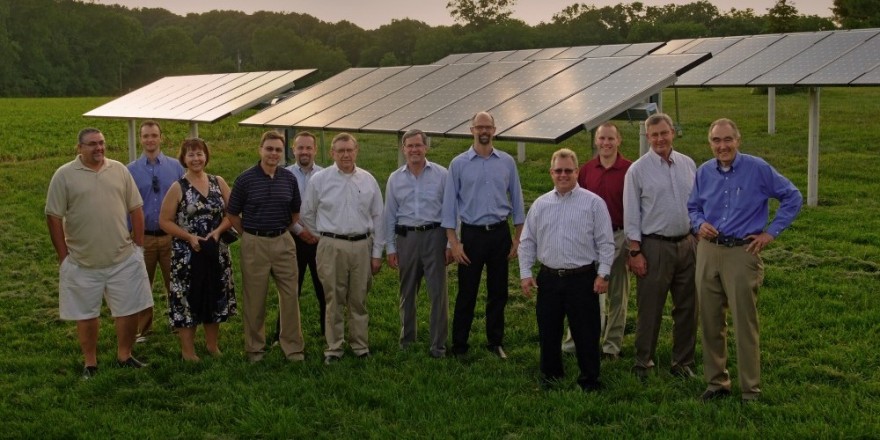 Jean Bandy Newest Member of Executive Team
PUBLISHED ON May 24, 2011
OWINGS MILLS, Maryland – NovaTech Automation, LLC is pleased to announce the newest member of its executive team – Vice President of Process Control, Jean Bandy.
Jean comes to NovaTech Automation from MillerCoors where she has worked since 1997, holding positions in the Albany, GA and Milwaukee, WI breweries and in the Milwaukee corporate offices. During her tenure at MillerCoors she held positions of increasing responsibility in brewing operations, brewery IS management, corporate brewing, process and product development and corporate engineering. She was most recently Manager of Manufacturing Systems for Brewing and Utilities with responsibility for automation using NovaTech Automation's D/3®, DeltaV™ and PLCs in the breweries.
Jean started her career as a process engineer for GE Engineered Materials in Waterford, NY and Mt. Vernon, IN. She began working on the D/3® in Mt. Vernon in 1984 and joined NovaTech Automation (then EMC) as an applications engineer in 1985. In addition to D/3® applications in numerous industries, she worked on the development of NovaTech Automation's TotalVision® and FlexBatch™ products.
"We are pleased to have Jean join our organization and bring with her the energy and experience needed to continue NovaTech Automation's growth through commitment to our products and service to our customers. She brings an outstanding understanding of our products and services along with the unique perspectives of both supplier and customer," said Aubrey "Buz" Zey, president of NovaTech Automation.
Jean has a B.S. degree in Chemical Engineering from the Massachusetts Institute of Technology, and a M.S. in Technical Management from Johns Hopkins University.
About NovaTech Automation
With 30 years of experience and over 100,000 products and systems installed worldwide, NovaTech Automation is a proven process automation, electric power measurement, and substation automation and integration solutions provider. NovaTech Automation's D/3 process automation system controls large and complex production facilities around the world. NovaTech Automation's utility products, including the industry-leading Orion automation processor family, provide utilities around the globe with innovative solutions to their SCADA, RTU, and automation needs. In addition, the Utility-Grade Bitronics® Measurement Products support applications ranging from traditional SCADA monitoring to automation & control and distributed disturbance recording. NovaTech Automation's D/3® process automation system is utilized by a number of Fortune 100 companies for control and monitoring of their process plants. For additional information on NovaTech Automation, LLC, please visit novatechweb.com.