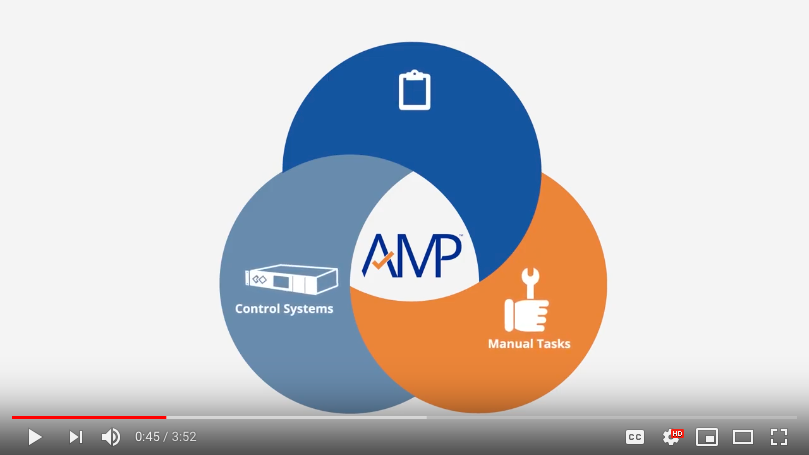 New AMP Video
PUBLISHED ON Jan 10, 2020
AMP is our patented procedural automation software that integrates manual tasks with plant control and information systems.
AMP V2.1 was released on August 2, 2019. Features include:
Inline media and trends in procedures for an intuitive and cleaner operator interface
An improved scripting engine with debugging to make procedure configuration easier
Support for the Realwear platform, an industrial hands-free Android device that enables workers to maintain full situational awareness and maximize productivity
V2.2 supports additional historians (e.g., Aspen InfoPlus.21, GE Historian) using OPC HDA, and allow the use of historian tags as a data source within the digital procedure. OPC HDA also helps lower the barrier of entry for deployment by using existing secure plant infrastructure.