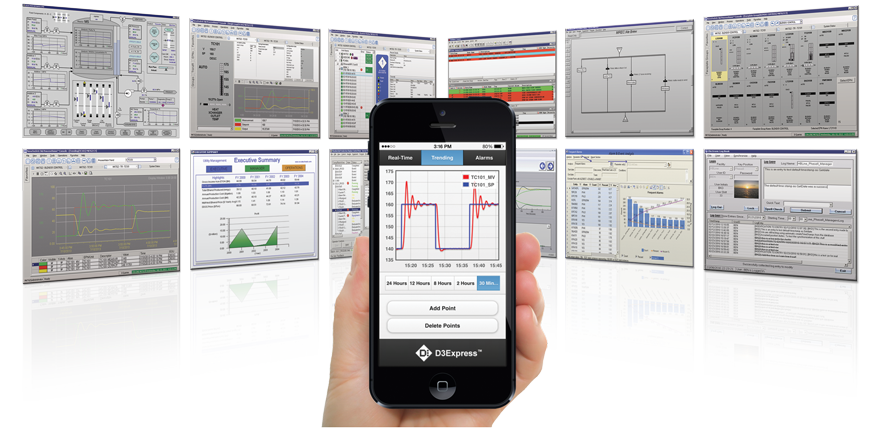 D3v14 Evolutionary Process Control
PUBLISHED ON Mar 15, 2013
NovaTech Automation
With the release of D/3 version 14.1, NovaTech Automation proudly carries forward the tradition of delivering the latest technologies while preserving your investment in applications software, system hardware, and I/O subsystems.
Version 14.1 features a modern, intuitive, browser-like user experience that delivers a rich set of powerful features designed to make your operation more RELIABLE, EFFICIENT, SUSTAINABLE, and SECURE.
The most comprehensive release in recent years, Version 14.1 features new tools for the engineering staff, High Performance HMI options for operations, improved security for IT, and advanced alarm analytics and KPIs for more efficient plant management. Engineers will love tools such as the new ETHCONFIG that enables online changes to the Ethernet I/O subsystem including 8000 Series Ethernet I/O. The new WinSSD includes a live list view of  all running SABL programs, providing access with a single click.
Want to make numerous changes to your CDB? Easily send your CDB to Excel, make changes in spreadsheet mode, then export back to CDB with the new MDLEXCEL function.
Operations staff will appreciate the complete integration of Plant State Suite (PSS) software from NovaTech Automation partner PAS. PSS provides numerous advanced alarm analysis and dynamic alarm m management features to facilitate ISA 18.2 compliance.
An expansive library of over 400 new High Performance HMI SGOs deliver information-rich displays to keep operators informed, not overwhelmed. Right mouse click menu options and  wide screen aspect ratios further enhance the operator experience.
Data access and system diagnostics are faster and easier to access with the modern and intuitive ProcessVision Console. ProcessVision supports multiple language options (currently Chinese, Russian, and Spanish, with German and Portuguese coming next), connection to the hardened D/3 keyboard, and the ability to define favorites and embed any web-accessible data resource. Throughout the console, NovaTech Automation developers have reduced the number of clicks and  keystrokes required to access data and configure the system.
The new D3Express™ mobile application provides read-only access from anywhere via your smartphone or tablet (with no additional licensing).
New authentication methodology streamlines engineering activities while providing for a secure and easy way to manage system access.
These are just a few of the new features in D3v14.