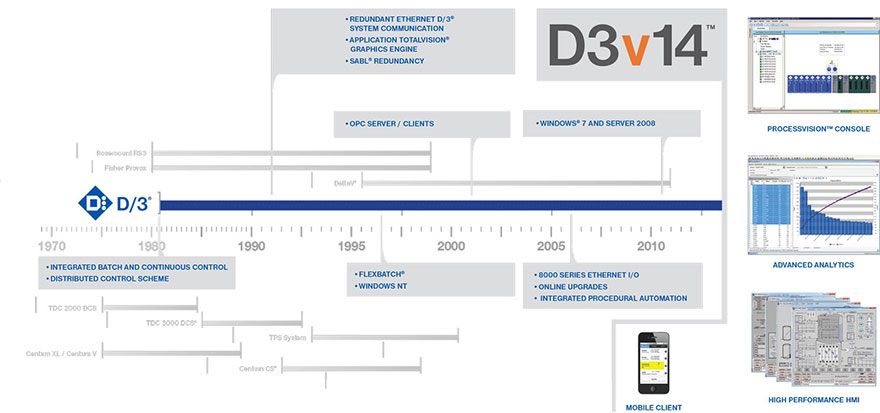 D/3 Version 14.0-1 Released
PUBLISHED ON Oct 03, 2011
NovaTech Automation is pleased to announce the release of D/3® V14.0-1. This software version provides the following features:
An option that allows the PVN Console login to work without requiring windows authentication
The sequence database string region is increased to four Megabytes
WinSSD Enhancements
A new PCMINFO function in SABL. This function returns information on the status or health of a PCM and its I/O
SABL commands ETHREAD and ETHWRITE support Ethernet Class 3 I/O
Enhancements to Serial Number Report (SNR), ERR, TrendR, VersaTrend and SQL Alarm Database
Firmware for 8000 I/O EBIM V2.07 and NovaTech Automation Security V1.04
Support for the (soon to be released) D/3 ProcessVision™ Console
Patches to address issues encountered since the release of V14.0
For the complete Release Notes, go to the NovaTech Automation Customer Support Site (username and password required). Email cchelp@novatechweb.com for access.