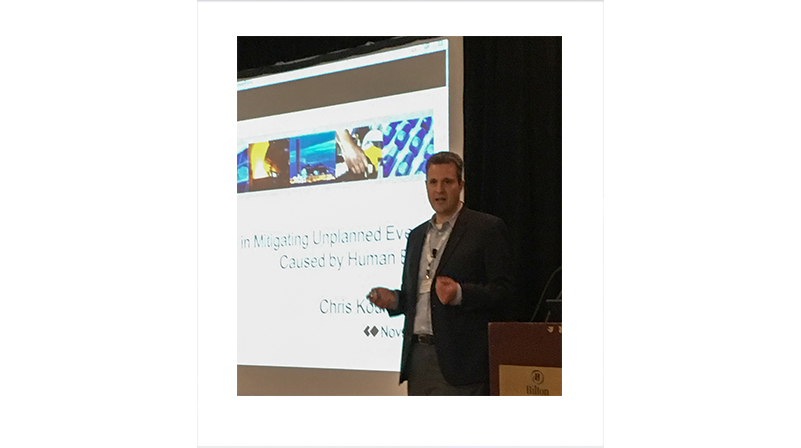 2017 Texas A&M Mary Kay O'Connor Process Safety International Symposium
PUBLISHED ON Oct 27, 2017
NovaTech Automation Product Marketing Director, Chris Kourliouros, presented a paper entitled "New Paradigms in Mitigating Unplanned Events Caused by Human Error" on October 25th at the 2017 Texas A&M Mary Kay O'Connor Process Safety International Symposium.
This symposium serves as the crossroads for process safety where industry, academia, government agencies and other stakeholders come together to discuss critical issues of research in process safety.
Kourliouros shared that while the process safety incident frequency has dropped, the improvement trend has plateaued. Human error continues to be the primary or secondary root cause in over 80% of these events.
He proposed that computer augmentation of written procedures, mobile-enabled with real-time links to a process control system, is a missing capability which could error-proof manually executed tasks.
"By leveraging the Industrial Internet of Things, we have been able to develop a cost-effective, platform-neutral software solution that integrates manual tasks with automated procedures," commented Kourliouros. "Our goal is to provide the next paradigm in safety and operational performance."
To view Chris's presentation, click 
here
.