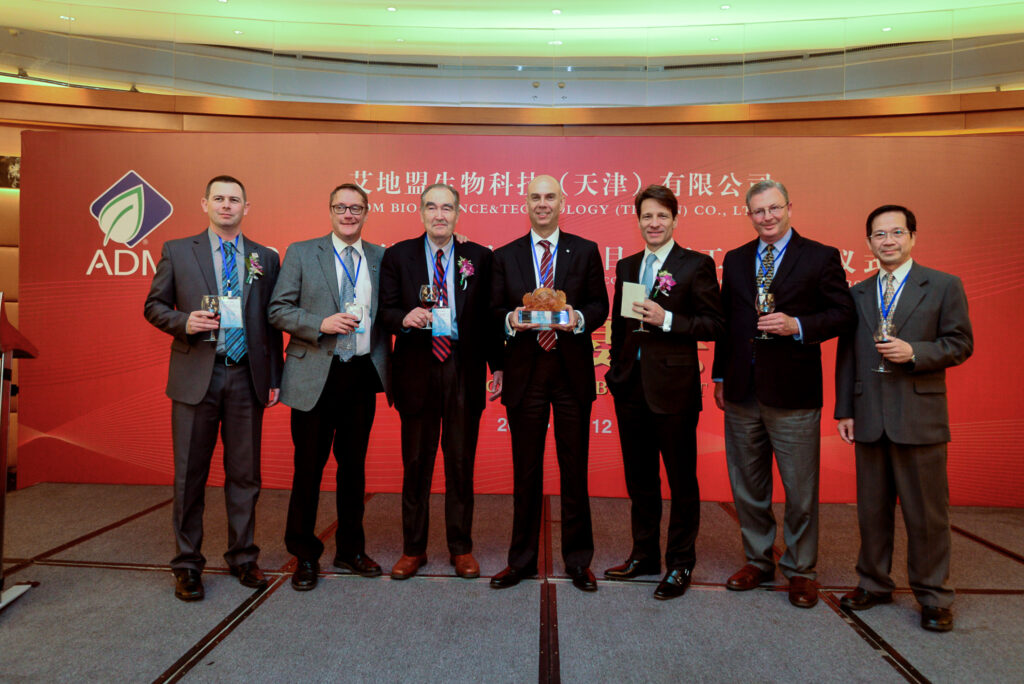 ADM Building Sweetener and Soluble-Fiber Manufacturing Complex in Tianjin, China with NovaTech Automation's Control System and Applications
PUBLISHED ON Jan 26, 2015
Hosted by the newly named CEO, Juan Luciano, NovaTech Automation participated in the November ribbon cutting for the high fructose corn syrup facility in Tianjin, China.
The photo, above, shows Juan Luciano and senior ADM staff accepting a symbolic gift from NovaTech Automation and our partner, Advanced Control Systems (ACS) of Taiwan; the gift will be displayed in ADM's Chicago headquarters.
As start-up of the plant continues, there is ongoing NovaTech Automation representation on-site in China where a team of eight people have been rotating coverage. NovaTech Automation CEO Volker Oakey says, "I'm very proud of the team both onsite in China and everyone supporting this project in the U.S. We're looking forward to more opportunities with ADM in China and elsewhere in Asia. This project is noteworthy because along with our partner, ACS, we delivered both the control system and the instrument installation."
Please click here for the full ADM press release.